The workshop invited the students to think about the most intimate and personal dimensions of pandemic life (at home and in the city), and to focus on objects (architectural, furniture, life-supporting) that have or could have the capacity to assemble collectives around and through them.
Each student framed one of these objects and narrated their stories through broken-world eyes. From that standpoint, thoughts and things that did not seem obvious before became possible; unleashing a kind of ingenuity. By reimagining architectural and furniture objects that might already have the capacity to reconnect individuals from the smallest-scaled perspective, by working in groups the students were encouraged to think about repairing the collective in a broader scope. This sometimes required reinventing the objects themselves, and other times, reinventing their protocols of use, as well as the stories they told about them.
Conference and workshop conducted through the Masters in Architecture (MARQ) at the Pontificia Universidad Católica de Chile, May – June 2021.
First Assignment: Individual Videos
"The Flagpole" by Jose Pedro Ramirez
"The 20 Liter Bucket" by Francisco Galindo
"The Bus Stop" by Josefina Caram
"The Door" by Francisca Kassis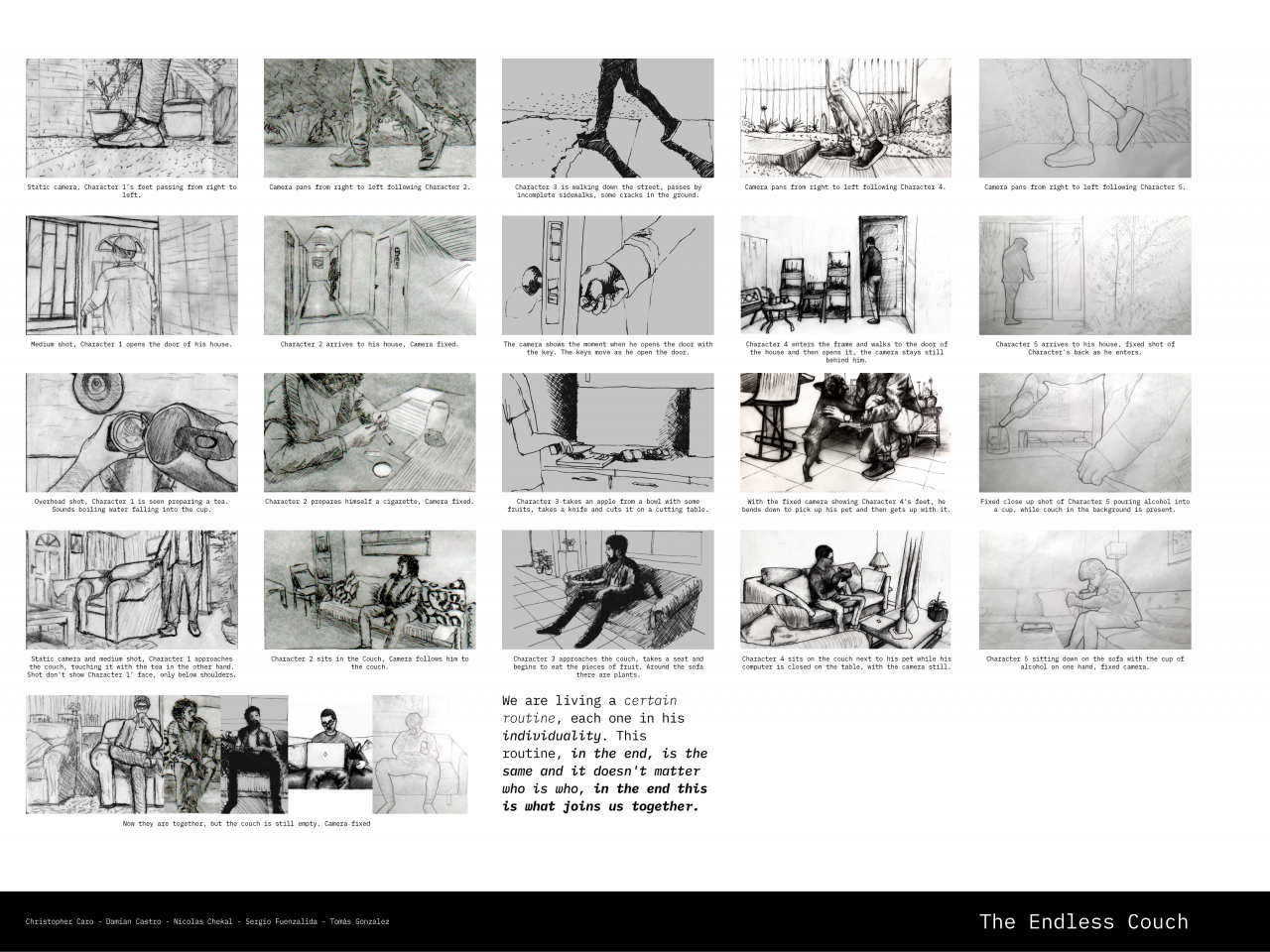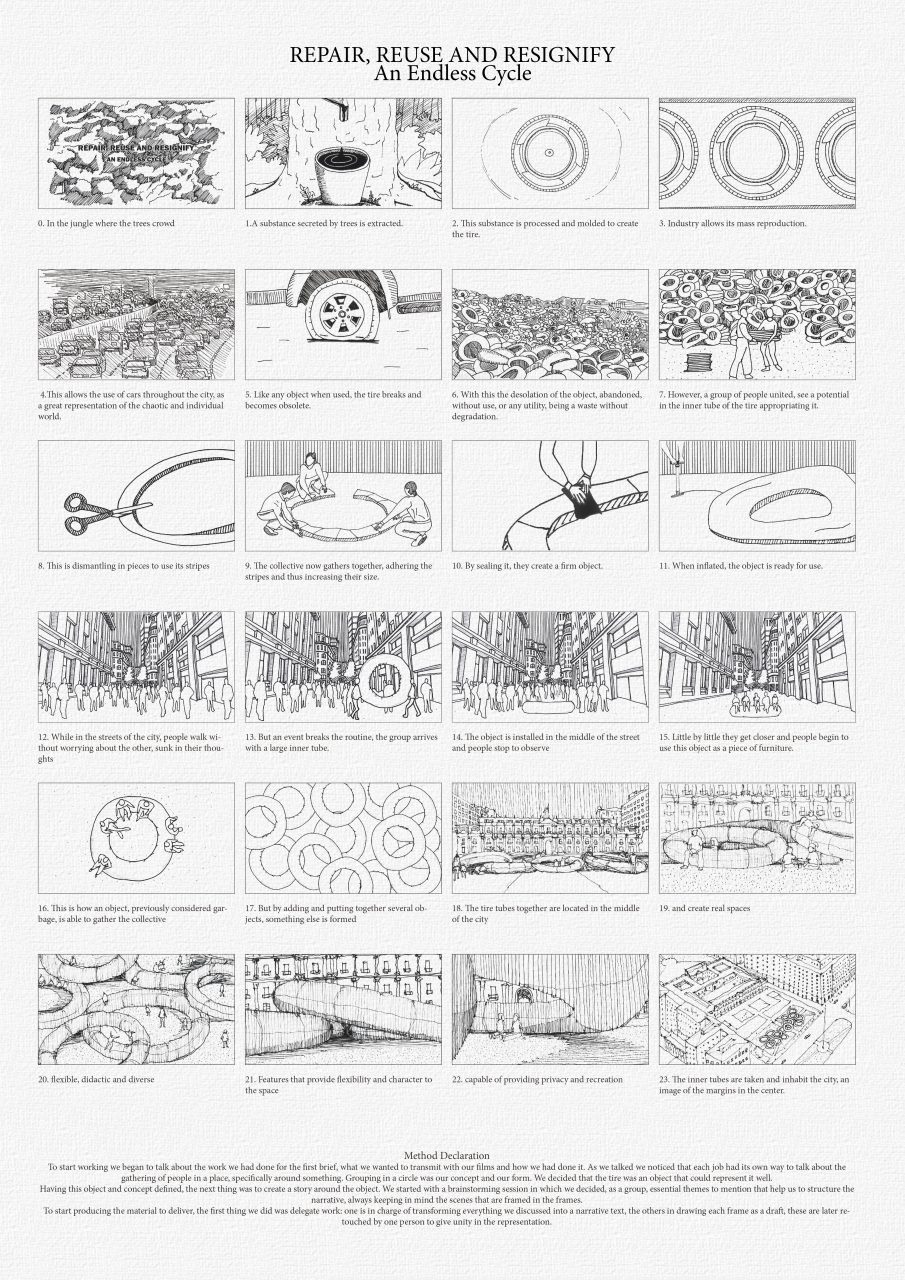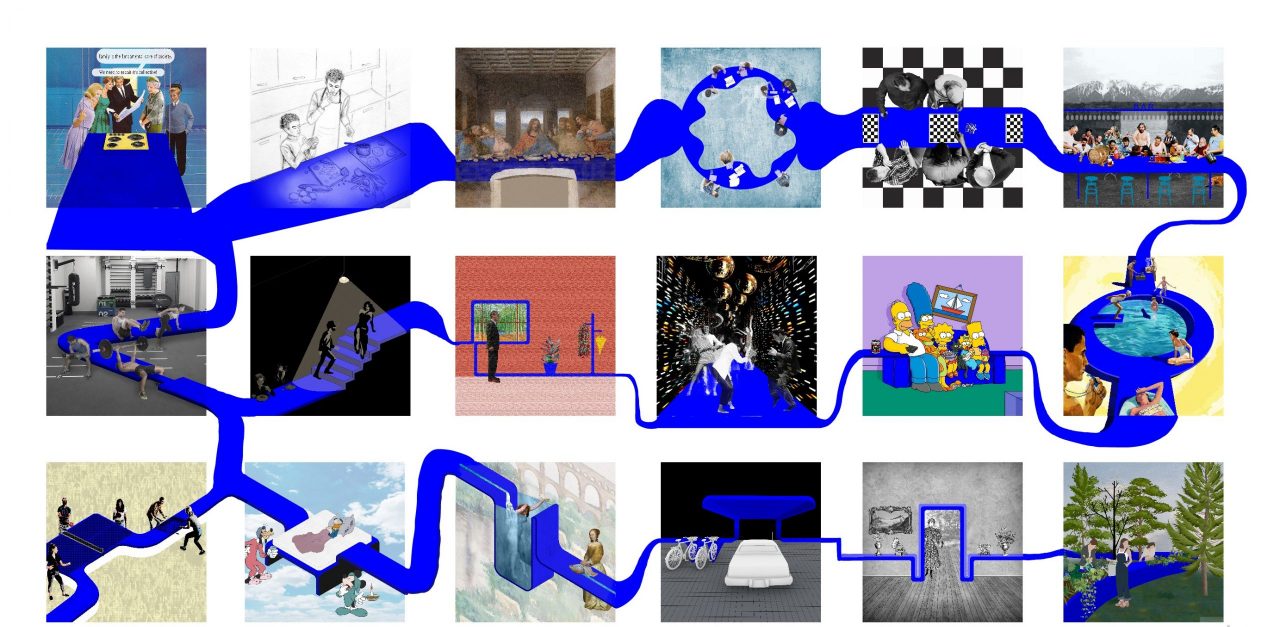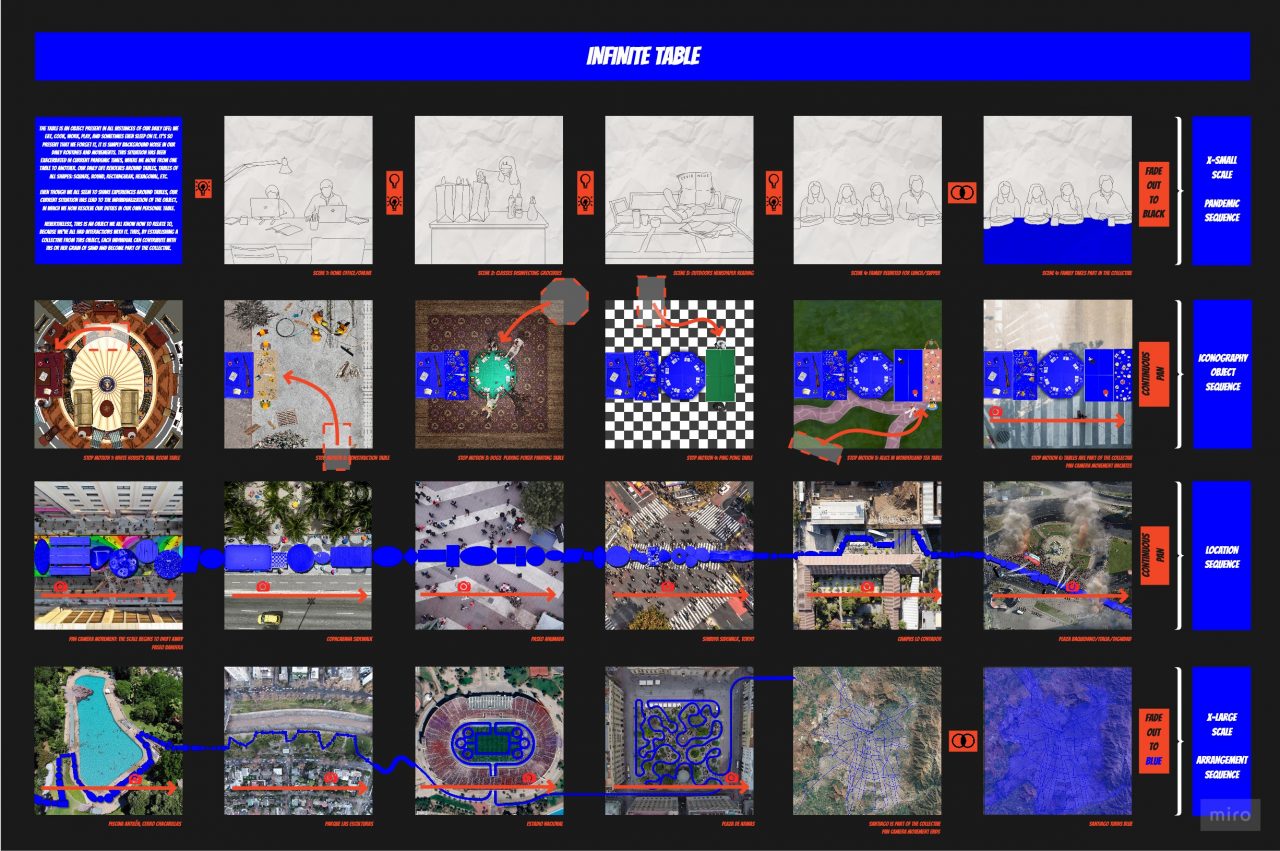 Inaugural Studio Local Team: 
Teachers: Alejandra Celedón, Patricio Mardones
TAs: Bárbara Rozas, Nicolás Navarrete
Invited Critics: Enrique Walker (GSAPP), Nicolás Maturana (Arcada), Cristián Izquierdo (MARQ)
Student Participants:
Damián Castro
Sergio Fuenzalida
Christopher Caro
Nicolás Chekal
Tomás Gonzáles
Danae Sillard
Montserrat Martínez
Matías Reyes
Victoria Arancibia
Vicente Osorio
Daniel Saenz
Florencia Noguera

Hernan Sanchez
Juan Concha
Enrique Meñique
Valentina Valdebenito
Catalina Saavedra
Catherine López
Francisca Torres
José Meza
Florencia García
Antonia Ocares
Rodrigo Vesperinas
Francisca Kassis
Cristián Valdés

Isidora Elton
Josefina Caram
Rocio Marin
Jose Pedro Ramirez
Hugo Galvez
Constanza Arenas
Catalina Bascuñán
Rodrigo del Campo
Francisco Galindo
Florencia Villalón
Florencia De la Maza